Deeply Trusted, Top Quality Senior Living and Care
Non-profit Mary Ann Morse Healthcare Corp. has provided exceptional quality, affordable senior living and care options for over 25 years in the MetroWest area. Choosing Mary Ann Morse Healthcare gives your family an advantage: We offer a comprehensive continuum of senior care, which allows our residents to seamlessly transition between health services as their healthcare needs change. You can have peace of mind, knowing Mary Ann Morse Healthcare offers a full range of elder healthcare services for you or your loved one.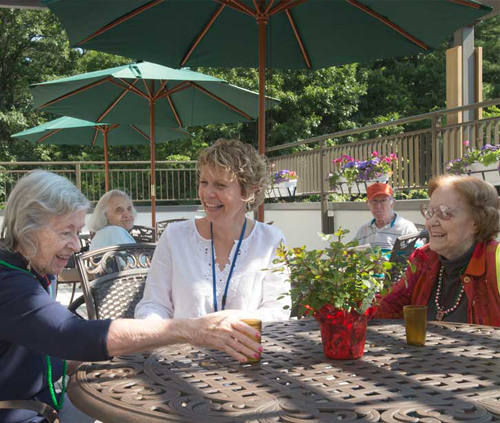 The Non-Profit Difference
Mary Ann Morse Healthcare is governed by a volunteer Board of Directors, all of whom live locally. Because we are a non-profit, we do not pay shareholders. Instead we continually re-invest in our staff, our programs, our equipment/technology and our facilities. As with any non-profit organization, we are mission-driven – not profit-driven.
Our Senior Living and HEALTHCARE Continuum
Assisted Living
Homestead Memory Care
Harmony Mental Health
The Club – Adult Social Day Program
Mary Ann Morse Home Care, Medicare-Certified Home Health Agency
Short-Term Rehabilitation and Outpatient Rehabilitation
Long-Term Skilled Nursing Care
Long-Term Skilled Nursing Memory Care
Respite Care
Hospice Care
Contact Us Today
Call 508-665-5300 today for more information or a free tour, or complete the brief form and we'll contact you promptly to discuss your needs.