AWARD-WINNING INDEPENDENT LIVING & ASSISTED LIVING IN FRAMINGHAM, MA
Non-profit Mary Ann Morse at Heritage in Framingham has provided trusted, high quality, affordable independent living and assisted living to MetroWest seniors and their families for over 25 years.
INDEPENDENT LIVING & ASSISTED LIVING BROCHURE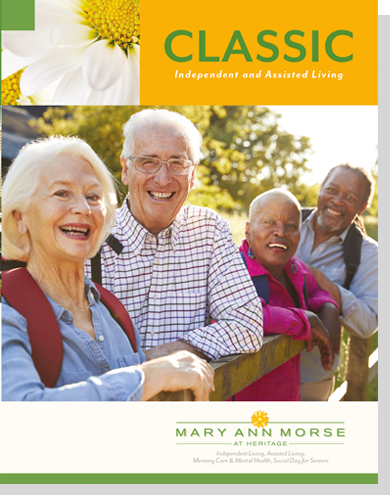 BEST QUALITY, AFFORDABLE, INDEPENDENT LIVING & ASSISTED LIVING COMMUNITIES
Our residents enjoy an all-inclusive, worry-free, affordable living experience in a friendly, welcoming senior community. Although residents who are a part of the independent living program are capable of taking care of themselves, they have the option of enjoying services and amenities such as housekeeping, transportation, meal preparation, and a host of social and physical activities. Our assisted living program is designed for those in need of more consistent daily support. Along with the services mentioned above, these residents also have access to medication management, dressing, grooming, and toileting assistance.
Contact Us Today
Call 508-665-5300 today for more information or a free tour, or complete the brief form and we'll contact you promptly to discuss your needs.