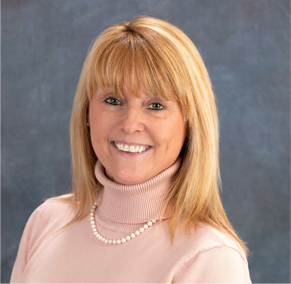 Lisa Kubiak
President & CEO
Lisa has been with Mary Ann Morse Healthcare Corporation since 2007, serving as Executive Director of Mary Ann Morse Healthcare Center prior to her promotion to President and CEO in June, 2018. She has worked in healthcare for over 30 years, specializing in the field of aging services for the majority of that time.
Lisa's community contributions include serving as Treasurer on the Board of Trustees for LeadingAge MA, and Chair of the MassHire Metro South/West Workforce Investment Board. She holds a BS in Health Information Administration from The Ohio State University, and MS in Organizational Leadership from Nichols College.
Robert Maguire
Controller
Robert has spent the last four years overseeing the financial reporting of Mary Ann Morse Healthcare Corporation after being named Controller in April, 2016. Prior to joining Mary Ann Morse, Robert served as Assistant Controller at the Visiting Nurse Association of Boston for 6 years, responsible for financial reporting, vendor payments, and payroll processing along with annual audits relating to the financials, pension plan, workers compensation and cost reports. Robert holds a degree in Business Administration from Merrimack College.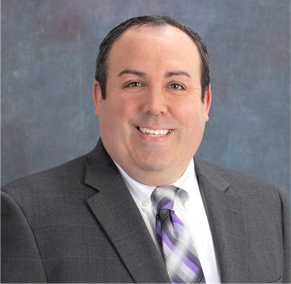 MARY ANN MORSE HEALTHCARE CORP. BOARD OF DIRECTORS
Donald M. Bloch, Esq.
Boston, MA
John Calcio, Chair
Wellesley, MA
Mary Elizabeth Cotter, Esq.
South Natick, MA
Ikram Farooqi, MD
Dover, MA
William Goodman, MD
Mashpee, MA
Michael Gottlieb, MD
Natick, MA
Rebecca Heffernan, Vice Chair
Westborough, MA
Frank Jenkins, Treasurer
Sherborn, MA
Lisa Kubiak, President & CEO
Dudley, MA
Allan McLean, Clerk
South Natick, MA
Barnet Sherman
Hingham, MA
Barry Sims
Holliston, MA
David Upton
Shrewsbury, MA
Barbara Walsh
Natick, MA
MARY ANN MORSE AT HERITAGE, FRAMINGHAM, MA
Bethany Mercer
Executive Director
Bethany Mercer has been the Executive Director at Mary Ann Morse at Heritage since 2018. She began her career with the Mary Ann Morse family in 2017 as the Corporate Director of Human Resources. Bethany has over 23 years of leadership experience in the healthcare/senior living industries, and has held Executive Director roles in long-term care facilities in both Vermont and North Carolina.
Brendan Tedstone
Resident Care Director
Brendan came to Mary Ann Morse at Heritage in 2019 from our sister organization, Mary Ann Morse Healthcare Center in Natick. He began his career at Mary Ann Morse in 2014 as a floor nurse on the Cedar Unit. He was promoted to Nursing Supervisor and then to the Unit Manager on the Birch Unit. Brendan is a Licensed Practical Nurse as well as a Certified Dementia Practitioner.
Ken Demeo
Director of Community Development
Ken Demeo has been Director of Community Development since July 2019. He has been in the senior living industry since 2015. He left a successful career in technology to pursue something he was passionate about: helping the elderly and their families. Ken is the main point of contact for those interested in learning more about our senior living community and continuum of care.
William McGrory
Harmony Mental Health Program Director
Bill joined Mary Ann Morse at Heritage in 2017, but has been working in the field for over 25 years. He is a Licensed Independent Clinical Social Worker and holds a Bachelor of Arts degree and a Master of Social Work degree from Boston College.
Nancy Johnson
Homestead Memory Care Program Director
Nancy joined Mary Ann Morse at Heritage in 2018 as the Homestead Memory Care Program Director. She has worked in the senior living and healthcare industries for over 10 years. Nancy is a Certified Dementia Practitioner and also holds certifications as an Activity Professional.
MARY ANN MORSE HEALTHCARE CENTER, NATICK, MA
Carol Kapolka, MSM, LNHA
Executive Director
Carol Kapolka joined Mary Ann Morse Healthcare in October of 2018, after spending much of her career as a Nursing Home Administrator. Carol received her Masters Degree from Lasell College in Healthcare Management with a concentration in Elder Care Administration in 2013.
Kathy Donaldson, RN
Director of Nursing Services
Kathleen's experience in senior healthcare is unparalleled. She started out as a Nursing Assistant at the age of 16, then continued her journey at Quinsigamond Community College in Worcester where she earned an Associate of Science in Nursing. She's been a Nurse for over 27 years.
Marybeth Cellucci
Director, Rehabilitation Department
Marybeth is a Licensed Physical Therapist. She joined Mary Ann Morse in 2016. Marybeth earned a Bachelor of Science degree in Biology from Stonehill College, and her Masters degree in Physical Therapy from Sargent College, Boston University.
MARY ANN MORSE PRIVATE DUTY IN-HOME CARE
Rafael Jalles
Home Care Coordinator
Rafael began his career at Mary Ann Morse Healthcare Center in 2006 as a Certified Nursing Assistant, advancing over the years to increasingly responsible roles. In 2019 Rafael was promoted to the position of Mary Ann Morse Home Care Coordinator, where he leads a team of employees toward the goal of expanding our in-home care business throughout MetroWest.