COME JOIN OUR TEAM!
Working at non-profit Mary Ann Morse Healthcare Corporation is a meaningful and rewarding experience. Together, we help seniors and their families to embrace healthy aging. We are an equal opportunity employer. For employees working over 24 hours, we offer health and dental insurance, paid vacation and sick time, holidays and personal days. We also offer a 401k plan, tuition reimbursement, and life insurance for benefit eligible employees. We invite you to join our team!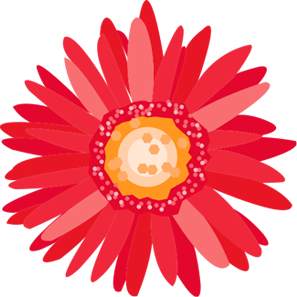 COMPLETE A MARY ANN MORSE HEALTHCARE EMPLOYMENT APPLICATION
Print the application, complete, and email, fax, or mail it in per the instructions.
Download
Available Opportunities

Call: 508-665-5300
For Mary Ann Morse at Heritage Opportunities:
Email your completed to application mbuckley@maryannmorse.org
Fax it to 508-788-6601
Mail it to 747 Water Street, Framingham MA 01701
Director of Fun, Senior Living
Do you love helping seniors live their best life? Do you look at aging as an adventure? Are you an innovator with a zest for fun and games?  Then you may be the perfect candidate for our Director of Fun opportunity! The Director of Fun, Senior Living is responsible for planning, developing, organizing, coordinating, implementing, and evaluating our assisted living activities programs to enhance our residents' quality of life in all areas, including specialized units such as memory care and mental health.  We're looking for an enthusiastic individual with a passion for putting smiles on senior faces and a talent for keeping people engaged and participating.  This is a full-time opportunity. Please contact mbuckley@maryannmorse.org
ACTIVITIES
Help seniors live their best possible lives leading through fun activities like exercise, yoga, bingo, trivia, current events, crafts and more. It's just about the most fun job ever!
CNAs
Certification required.  Provide direct Resident care including personal care, transitions, medication reminders, toileting.  Be a superhero everyday.
HOUSEKEEPING
Clean common areas and Resident apartments as directed, following deep sanitizing protocols.
HOUSEKEEPING 10:30 am to 7 pm EVERY OTHER WEEKEND
Clean common areas and Resident apartments as directed, following deep sanitizing protocols. Full time position with 10:30 am – 7pm shift required every other weekend.
MAINTENANCE
Basic maintenance and fix-it capabilities, following work orders.  Change light bulbs, set up TVs, minor repairs. Follow deep sanitizing protocols.
CULINARY
We are always looking for motivated, friendly Kitchen staff and Waitstaff
NURSING
Love working with seniors?  RN or LPN? Nursing student who wants to gain experience? Please join our team.
FRONT DESK
Interact with Residents, staff, and families, providing direction and resources to answer their questions.
Available Opportunities

Call: 508-433-4400
For Mary Ann Morse Healthcare Center Opportunities::
Email your completed to application mbuckley@maryannmorse.org
Fax it to 508-650-9209
Mail it to 45 Union Street, Natick MA 01760
CERTIFIED NURSING ASSISTANTS
Full-time, part-time, weekend positions available. Join the team at Mary Ann Morse Healthcare Center, where you will enjoy:
Working in a beautiful, 5-star facility
Low staff to resident ratios
Excellent benefits package
New wage scale in place
Flexible scheduling
Please contact Kathy Donaldson 508-433-4424
CULINARY WORKERS & SERVERS
Full-time or Part-time, kitchen workers, dietary aides, dining room servers.  Contact Rick Robidoux 508-433-4415.
HOUSEKEEPER
Full-time or Part-time.  Please contact Fred Rondan at 508-433-4414
LAUNDRY AIDE
Full-time or Part-time.  Please contact Fred Rondan at 508-433-4414.
RN/LPN (Registered Nurse/Licensed Practical Nurse)
Full-Time, Part-time, and Per Diem positions available. Varied shifts. Contact Kathy Donaldson 508-433-4424.
PER DIEM OCCUPATIONAL THERAPIST
Contact Marybeth Cellucci at 508-433-4481.
Per Diem Speech Language Therapist
Mary Ann Morse Healthcare Center in Natick is seeking Per Diem Speech Therapists.  Please contact Marybeth Cellucci at 508-433-4481.
Available Opportunities
Call: 508-433-4479
For Mary Ann Morse Home Care Opportunities::
Email your completed to application mbuckley@maryannmorse.org
Fax it to 508-650-9209
Mail it to 45 Union Street, Natick MA 01760
HOME HEALTH AIDE OR CNAS
Work is available full time, part time or per diem basis throughout Metro West area.
Benefits Include:
Bi Weekly Paychecks
Direct Deposit
Health Insurance
Sick Pay
Referral Bonus
Flexible Schedule
Requirements of the HHA's & CNA's
Certified Nursing Assistant (CNA) or Home Health Aide (HHA) certificate
Must be able to pass criminal background and professional reference checks
Responsibilities:
Plans, prepares and serves meals including the preparation of special diets for clients
Light Housekeeping- makes and changes client's bed and washes dishes after meals.
Assists in providing an attractive environment for the client.
Keeps the kitchen and bathroom clean and tidy.
Vacuuming, dusting, dry mopping; non-medical care.
Laundry- may do laundry for the client only, providing a laundry facility is available.
Shopping- May do shopping or accompany client to grocery store.
Able to provide best quality personal care. Certification required.
FULL TIME EXECUTIVE DIRECTOR, HOME HEALTH
Mary Ann Morse Home Care is seeking an Executive Director to be part of the dynamic leadership team at Mary Ann Morse Healthcare Corp., a non-profit, aging services organization that has been a trusted resource to the community for over 27 years. This is an exciting opportunity to grow and develop a new start-up certified Home Care agency and oversee and expand a still growing private duty Home Care. The Executive Director must be enthusiastic, energetic, innovative and hands-on and must be knowledgeable in certified Home Care rules, regulations and billing on the federal and state level.
Summary
The Executive Director is responsible for the overall leadership, direction, and clinical quality of the Mary Ann Morse private and certified Home Care divisions and is responsible for establishing standards of care to comply with federal and state regulations and guidelines. The Executive Director establishes, implements and evaluates goals and objectives for Home Care services that meet and promote the standards of quality and contribute to the total organization and philosophy. The successful candidate will be responsible for sharing the benefits of home care in the community and promoting the organization's mission.
Essential Job Functions: Responsibilities and Standards
Ensures organizational compliance with legal, regulatory, billing and accreditation requirements and the policies and procedures of the Company.
Monitors business operations to ensure financial stability.
Evaluating home care services and personnel using measurable outcomes and objectives.
Responsible for conflict and complaint management and resolution.
Keep agency personnel current with clinical information and practices.
Maintain adequate and appropriate staffing. Engage in the recruitment process as needed in collaboration with Human Resources.
Staff development including orientation, in-service, continuing education, competency testing and quality assessment performance improvement.
Directing staff in performance of their duties including admission, discharge, transfer, recertification, and provision of service to patients.
Provide coaching and counseling to staff and make appropriate recommendations for performance improvement.
Ensuring that appropriate service policies and procedures are developed and implemented to accomplish identified outcomes.
Monitoring service utilization to ensure delivery of comprehensive care.
Ensuring standards of ethical business and clinical practice are maintained.
Implement processes and procedures to ensure confidentiality and protection of patient Protected Health Information. Adhere to all applicable HIPAA regulations.
Confirm that all payer sources are coded/assigned correctly for appropriate billing to take place and that all services are billed as provided. Educates staff regarding billing issues.
Participates in the QAPI planning and processes, reporting and improvement action plans as indicated. This includes chart audits, patient satisfaction, financials, contracts, patient/family complaints, etc. and appropriate follow-up.
Provides immediate follow-up on patient/family complaints.
Organize information and data to identify/explain major trends, problems and causes; Compare and combine information to identify underlying issues. Generate actions to achieve long-range goals.
Stay current of industry trends and regulatory requirements through activities such as participating in State Associations, attending courses and reviewing industry publications.
Knowledge, Skills, Experience Required
Bachelor's Degree in Nursing, Healthcare Administration, or related healthcare field with current license/certification of discipline, as applicable.
Minimum of 5 years leadership and supervisory experience within homecare or other post-acute healthcare organization.
Experience with strategic planning and new program development.
Experience with financial management and budgeting skills.
Demonstrated knowledge of federal, state and Joint Commission regulations and requirements.
Ability to apply highly proficient and specialized skills that allow employees to function in situations that are varied, complex, and/or non-routine.
Advanced planning and project management skills, excellent time management, prioritization and organizational skills.
Strong written and verbal communication skills.
Excellent problem solving and task analysis skills.
Possess a responsible, detail-oriented, results-driven work ethic.
Job Type: Full-time
Benefits:
401(k)
401(k) matching
Dental insurance
Disability insurance
Employee assistance program
Flexible spending account
Health insurance
Life insurance
Paid time off
Vision insurance
COVID-19 considerations:
We protect our staff, our residents and our clients! We have sufficient PPE for all staff per CDC and DPH guidelines.