Affordable Social Day Program for MetroWest Seniors
To Register, or For a Free Trial Day: 508-665-5371
Looking to take a break from the routine, add a little more fun to your day, and meet new friends? The Club at Heritage is the place to do it!
Stay Active and Have Fun!
Our nonprofit, affordable Adult Social Day Program for seniors at Mary Ann Morse at Heritage provides a full range of enjoyable, professionally-led activities and special events to suit every taste, schedule, and budget. This fun, engaging program offers the perfect setting for participants to socialize while enjoying a variety of daily activities designed to promote cognitive stimulation and independence.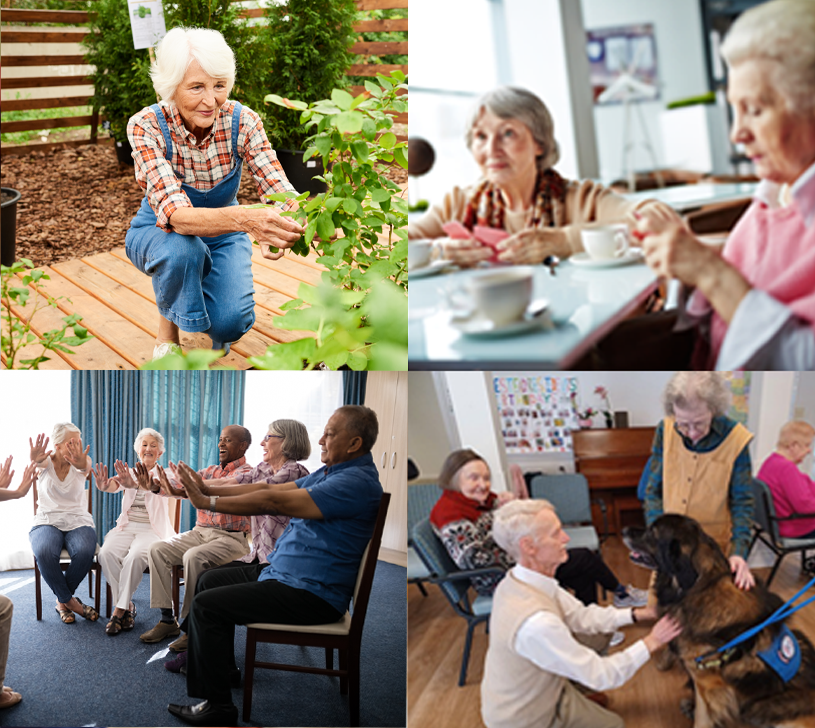 Monday through Friday, 9:00AM to 3:00PM
Guests are welcome to attend anywhere from 1 to 5 days a week – whatever best meets your schedule and needs.
Here's just a few of the many activities to enjoy:
Yoga and gentle exercise sessions
Live musical performances
Educational & fine arts programs
Pet therapy
Cooking classes
Gardening
Plus, a host of special events, outings and shopping excursions
Participants also enjoy a delicious continental breakfast, full lunch, and nutritious daily snack – all prepared onsite by our executive chef and registered dietician.
The Club provides an affordable, community-based alternative for aging adults – whether living at home or in the community with caregivers. We welcome attendees who can participate in activities, administer their own medication, perform activities of daily living, and function in an ambulatory setting. Individuals interested in attending The Club must be fully vaccinated and boosted.
Contact Us Today
Call 508-665-5300 today for more information or a free tour, or complete the brief form and we'll contact you promptly to discuss your needs.